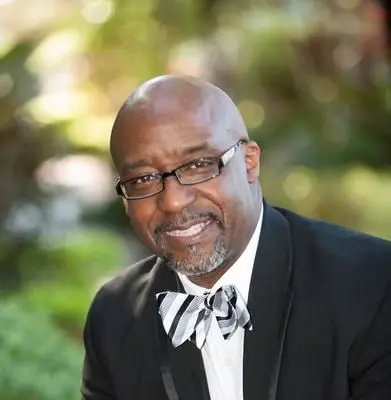 Vision
The name of my clinical practice is Lampein Consulting Group, Inc. Lampein is a Greek word meaning "to shine" and communicates the idea of radical transformation from the inside out. The name Lampein is inspired from 2 Corinthians 4:6 which says, "For GOD who commanded the light to shine [lampein] out of darkness has made Divine light to shine in our hearts giving us the light of the knowledge of the glory of GOD in the face of Jesus Christ." This verse confirms that true change occurs from the inside out and not the other way around. I believe everyone has opportunities to change and many have found that their relationship with Jesus makes them radically new and produces a radically new perspective for living life.
Professional Experience
I am blessed to have over 25 years of experience in providing therapy and counseling services for individuals, couples, and families. In addition, I have been honored to serve as a licensed behavioral health consultant and workshop presenter to numerous non-profit organizations and churches.
Expertise
I have provided therapy in residential, out-patient, in-home, and via tele-mental health. In addition, I have lead therapy and support groups and facilitated training workshops in the following areas: marriage, sexuality, family of origin, grief and loss, trauma, uncoupling, blended families/step-families, chemical dependency, and trauma-informed care.
My consulting niche is staff capacity building and systems change work with teams of multi-disciplinary (licensed and unlicensed) staff members working with families.
My congregational niche includes workshops in premarital discernment, covenant marriage, couple communication, blended families, infidelity, trauma, and grief/loss.
Change Model
My therapeutic approach is holistic in terms of attention to body, mind, and spirit. My theoretical orientation is systemic which means I pay special attention to the connection between relationships to self, family, and social networks. I strategically utilize relational therapy, solution focused, cognitive behavioral, experiential and structural techniques, psychodrama, and biblically-based psycho-education to create a highly personalized approach tailored to each therapy participant. In the therapy encounter, I provide compassionate and accountable support with practical feedback to help therapy participants work successfully through life challenges.
Ethos Key principles that bring wisdom, balance, and love to our most important relationships with others:
1. Pay attention to the small things.
2. Change is possible and necessary.
3. Setbacks and disappointments, like winning, are part of the formula for success.
4. People are empowered to achieve greatness to the extent they take responsibility for their choices.
5. Every lesson in life builds on the previous lesson.
6. It's smart to ask for help if one doesn't know.
7. Do right to others, even when others do wrong to you.
8. Perspective, though limited, shapes everything.
9. The right mentality can overcome any locality.
10. Leaders lead by serving not by bullying.
11. In team, "me" must be balanced by "we":
12. Look for and execute the win-win option.
13. Family is foundational.
14. Faith is the key to moving mountains.
Education
1999 MS-MFT, University of Wisconsin-Stout (Menomonie, WI)
1988 MDIV, Southwestern Baptist Theological Seminary, (Fort Worth, Texas)
1985 BA - Philosophy, Morehouse, College (Atlanta, Georgia)
License, Certifications & Awards
2018 Licensed in Marriage and Family Therapy, Florida Board of Social Work, MFT, and MHC
2015 Licensed in Clinical Social Work, MN Board of Social Work
2001 Licensed in Marriage and Family Therapy, MN Board of Marriage and Family Therapy
1995 Ordained in Christian Ministry, Farish Street Baptist Church (Jackson, MS)
1983 Licensed in Christian Ministry, Farish Street Baptist Church (Jackson, MS)
Additional Training
2017 Functional Family Therapy
2013 Motivational Interviewing Certification (Introductory and Intermediate)
2013 Myers Briggs Type Indicator Certification
2008 Dialectical Behavioral Therapy Certification (Group Skills and Individual Therapy Modes)
Professional Activities and Memberships
* American Association of Marriage and Family Therapy, Clinical Member
* MN Association of Marriage and Family Therapy
* FL Association of Marriage and Family Therapy